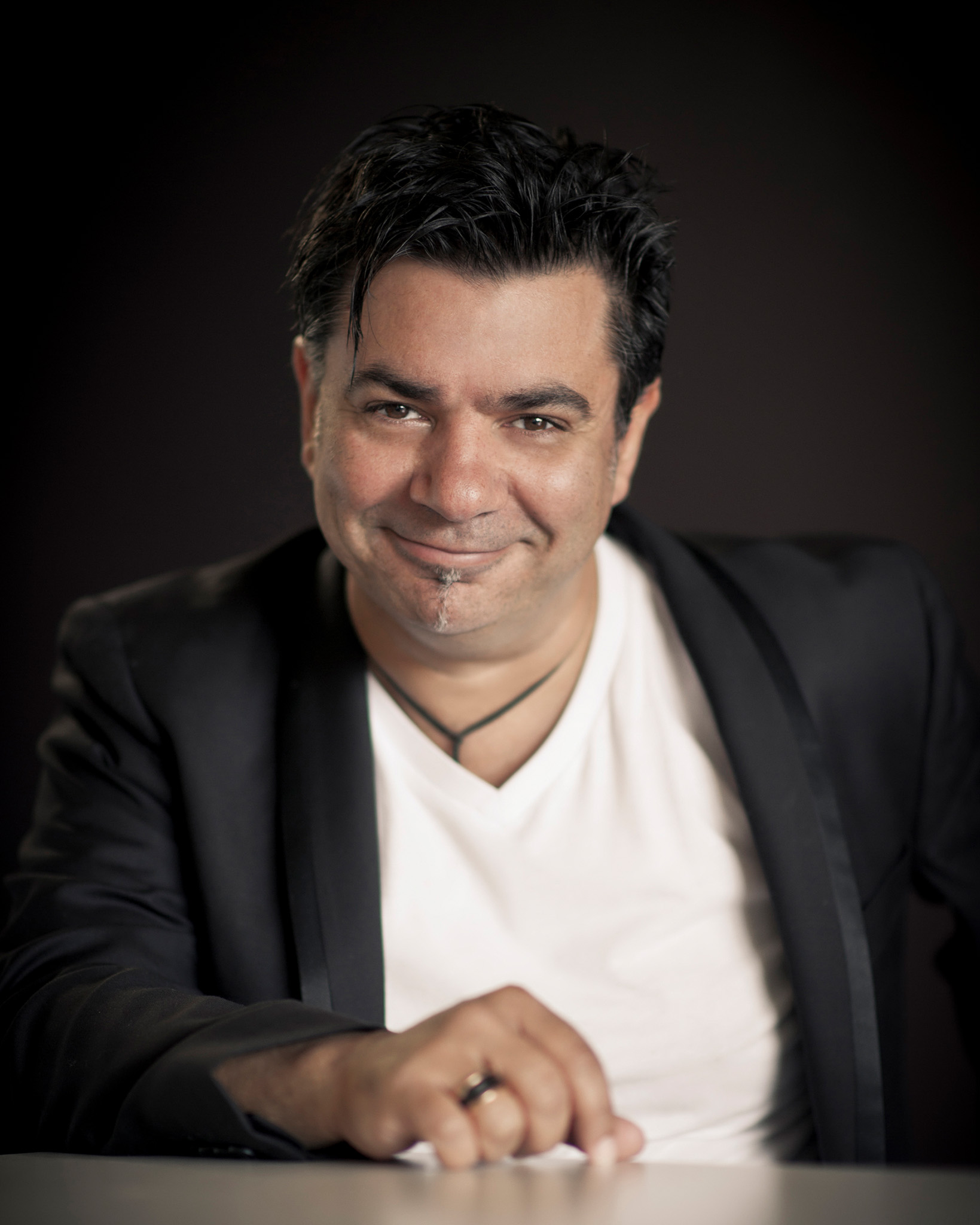 Italian born and Australian based photographer Rocco Ancora is one of the most prolific and awarded photographers in the wedding and portrait industry. His work is often described as emotive, dramatic, romantic and has reached a level of sophistication only possible by his pursuit of excellence over his 25-year career.
Nikon Ambassador, Rocco has won the Australian Institute of Professional Photography, Australian Wedding Photographer of the Year award for an unprecedented four times. He's one of only three people in the world to achieve Grand Master of the AIPP and WPPI (Wedding and Portrait Photographers International) in the United States; where he is the third most awarded photographer of the organisation.
Rocco has shared his knowledge for over 15 years by teaching photographers all over the world in over 20 countries. He is not only an in-camera artist, but his colour and black and white darkroom experience in the nineties helped him to master the art of digital post-production with the flair and finesse synonymous with the Ancora name.
An active working professional wedding and portrait photographer, Rocco's company, Capture to Print also offers fellow photographers a wide range of services including, raw file conversion, photo and album retouching, fine art printing and an exclusive competition print and mounting service.
As one of the world's preeminent master printmakers, Rocco presents his Capture to Print workshops and one on one mentoring so he can empower photographers to master the art of post-production and printmaking themselves.
Whether you want to be photographed by him or learn from him, you will experience an artist who is widely considered a master's master.
2016 WPPI 1st Wedding Details
2016 WPPI 2nd Bridal Party
2014 WPPI 1st Bridal Party
2014 WPPI 2nd Bridal or Groom Alone
2013 WPPI 1st Wedding Details
2013 WPPI 1st Bridal Party
2013 WPPI 3rd Wedding Photojournalism
2013 AIPP Victorian Wedding Photographer of the Year
2011 WPPI 1st Wedding Photojournalism
2011 AIPP Wedding Album of the year
2008 WPPI 2nd Wedding Photojournalism
Tanya began her career straight out of school, as a photojournalist with the Post Newspapers Group.
Having started out working with film – which she credits with giving her a solid early foundation in the key aspects of the process, art and craft of print photography – she transitioned to digital during the group's takeover by Fairfax Community News, where she won multiple awards.
Branching into wedding and portrait photography in 2000 has seen her forge a successful independent career, during which time she has also managed a number of photography studios.
Tanya has taught wedding photography and business at NMIT, as well as location skills and album design at the Photo Image College. Currently working as a Nikon School Lecture, Tanya enjoys teaching and empowering enthusiasts to hone their photographic skills.
In 2011, Tanya joined the team at Rocco Ancora photography as a photographer and studio manager. Tanya combines her two loves of photography and connecting with people, as a studio manager she loves liaising with clients making sure that all their photographic needs are attended to.
Contact her now to chat about how the Rocco can capture your photographic event.