Park Hyatt Melbourne Wedding
Introduction: As a wedding photographer, there are few things as thrilling as being entrusted to capture the most cherished moments of a couple's special day.
Recently, I had the privilege of documenting the extraordinary wedding celebration of Elli and Brad in the heart of Melbourne.
From the picturesque Park Hyatt Wedding in Melbourne to the enchanting Parliament House and the vibrant Fitzroy Gardens, this autumn wedding was a breathtaking tapestry of love, tradition, and joy.
The city of Melbourne provided a captivating backdrop for Elli and Brad's wedding day. The Parliament House, with its grand architecture and timeless charm, offered a truly elegant setting for the couple's pre-ceremony photoshoot.
Against the backdrop of this historic landmark, Elli and Brad radiated pure happiness, their love capturing the essence of the majestic surroundings.
Moving to the Fitzroy Gardens, we embraced the enchantment of autumn. The vibrant foliage and soft sunlight interwove to create a dreamlike atmosphere, providing a whimsical and romantic setting for capturing tender moments between the couple. It was a pleasure to document their love story amidst nature's palette of warm hues.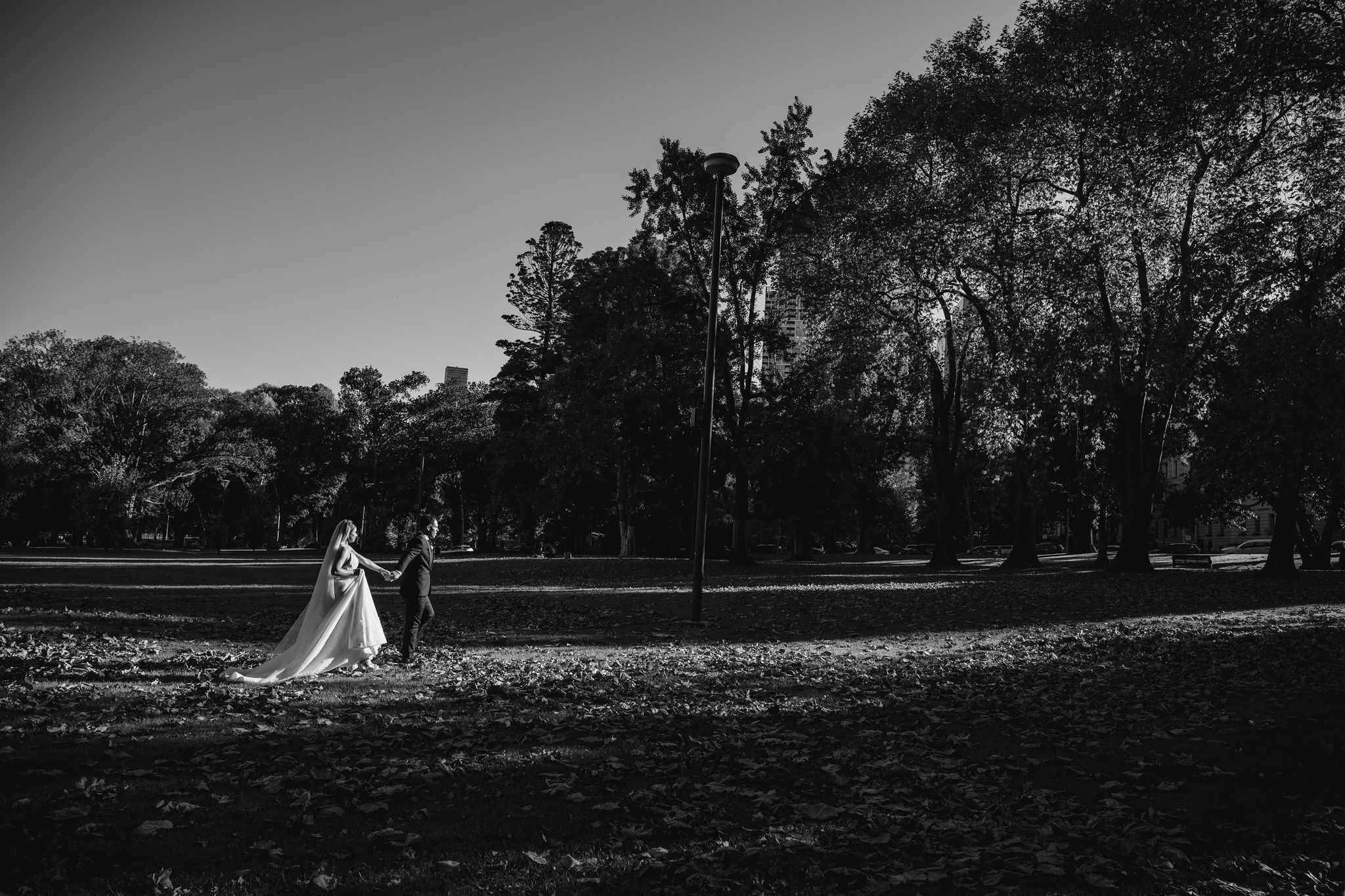 Ceremony: The Library at Park Hyatt
The Traditional Persian Ceremony in The Library at Park Hyatt As the sun began to set, Elli and Brad's guests gathered in The Library at Park Hyatt for their traditional Persian ceremony. The room was adorned with elegant Persian decorations, immersing everyone in a rich cultural experience.
The couple's deep respect for tradition was palpable as they exchanged vows and incorporated ancient customs into their ceremony. From the vibrant colours to the heartfelt rituals, every moment was filled with significance and love.
Capturing these timeless traditions through the lens was an honour that I will always treasure.
Reception: The Ballroom at Park Hyatt Melbourne
Finally, the Park Hyatt proved to be the epitome of sophistication and luxury, serving as the perfect venue for Elli and Brad's wedding reception.
With its breathtaking views of Melbourne's skyline and exquisite interiors, every corner of the Park Hyatt offered endless possibilities for capturing unforgettable memories.
The Dance-Filled Fun in the Ballroom at Park Hyatt Following the ceremony, the festivities continued in the grand Ballroom at Park Hyatt.
The room was a vibrant wonderland, illuminated by sparkling lights and adorned with breathtaking floral arrangements. Elli and Brad, along with their exuberant guests, danced the night away, celebrating their union with unmatched enthusiasm.
The energy in the room was contagious, and every click of my camera captured the sheer joy and happiness that filled the space.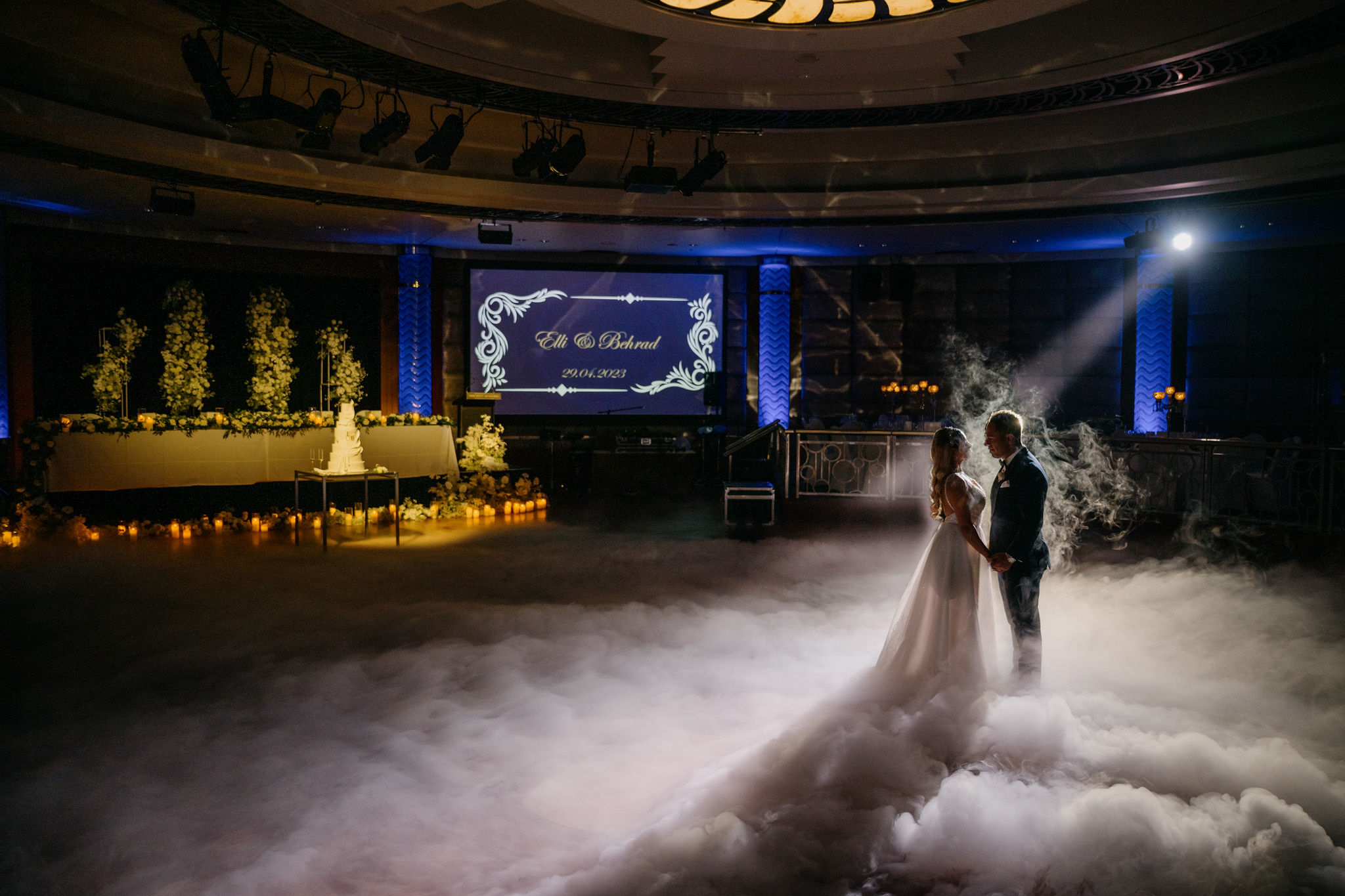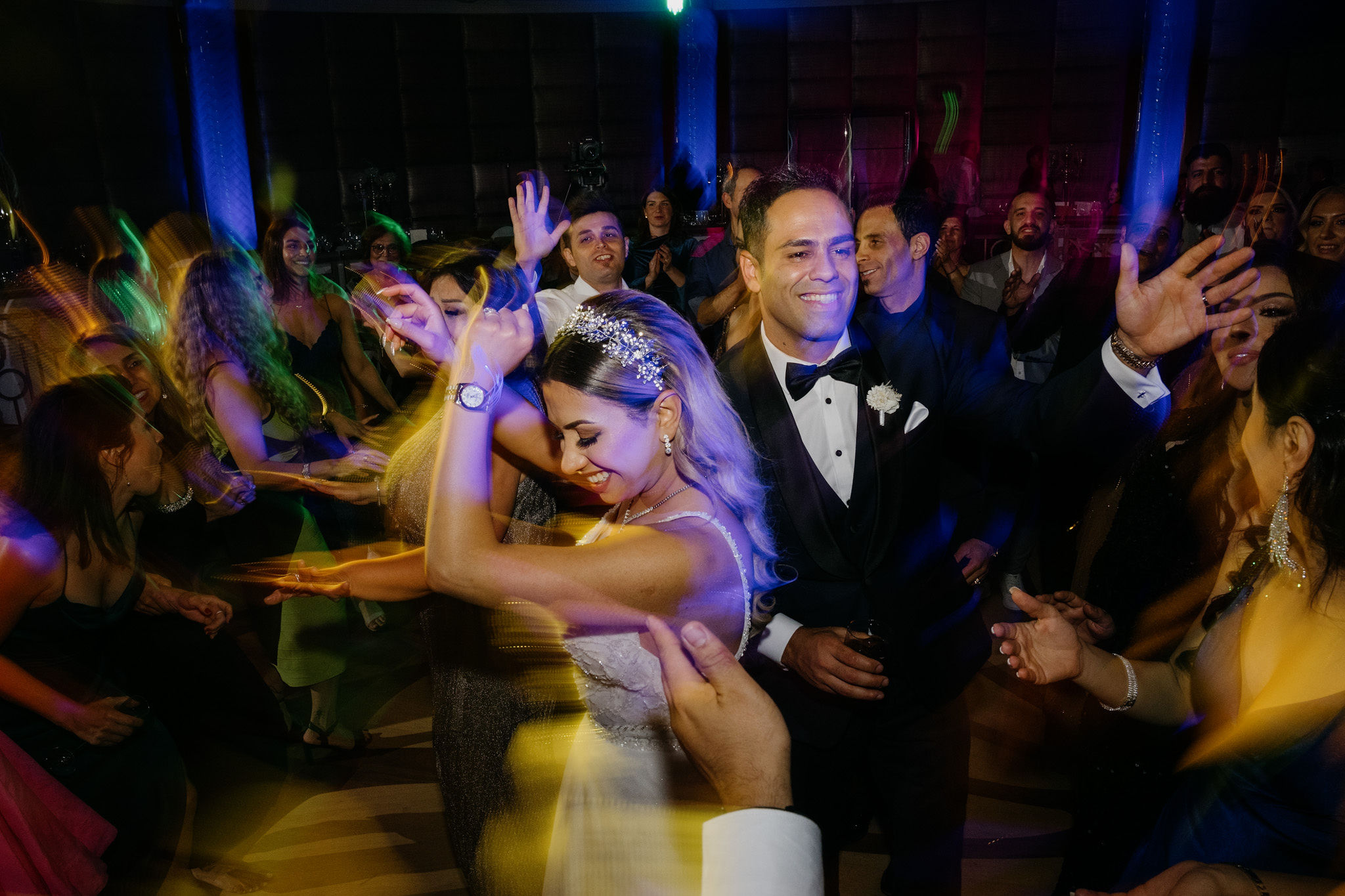 Be sure to check out  more of my wedding images here.
Getting married? Contact me today to see how we can create beautiful images for you on your wedding day.